And here goes! The first trip report on A-D.net on an African flight
So I realized halfway through the first leg that I haven't taken much photos much because just as I got through security, boarding was already starting. Oh the photos were all taken with my phone so 'scuse the bad quality!
Here's the bird taking me to Cape Town, ZS-OTG flight BA 6407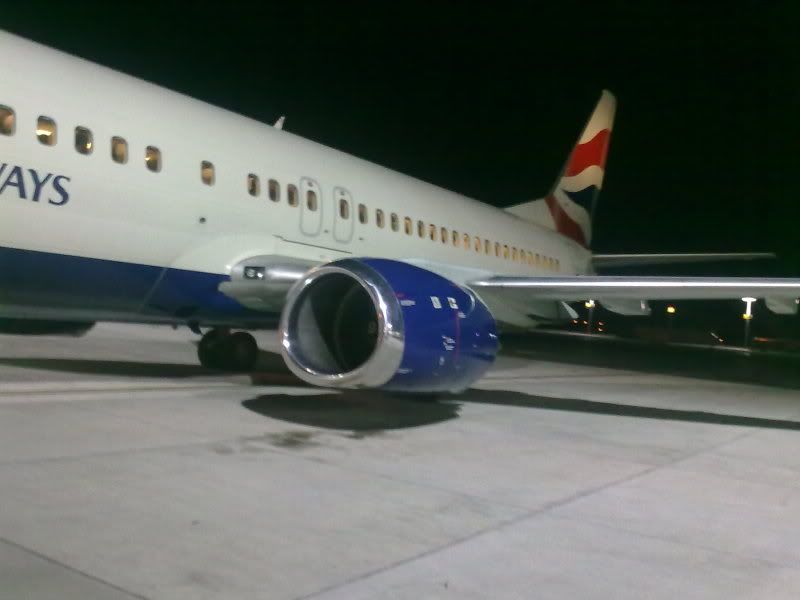 BA has a franchise and South Africa called Comair, nothing to do with the Delta Comair, and operates regional and domestic routes in Southern Africa. They only operate 737-400s
So on the flight, I must say it was pretty good! I never quite liked BA because I think they're a bunch of selfish snobs when it comes to international flights so I was obviously a bit sceptical. But enter the cabin, wow it was great! I've only flew another domestic flight from CHC-AKL on Air NZ also on a 737 and the BA cabin is much better!
Even for a two hour flight we also got a meal. Breyani (South African Indian meal) with potato salad and a chocolate, sponsored by Woolworths, a local South African supermarket which is way better than the Woolworths in UK.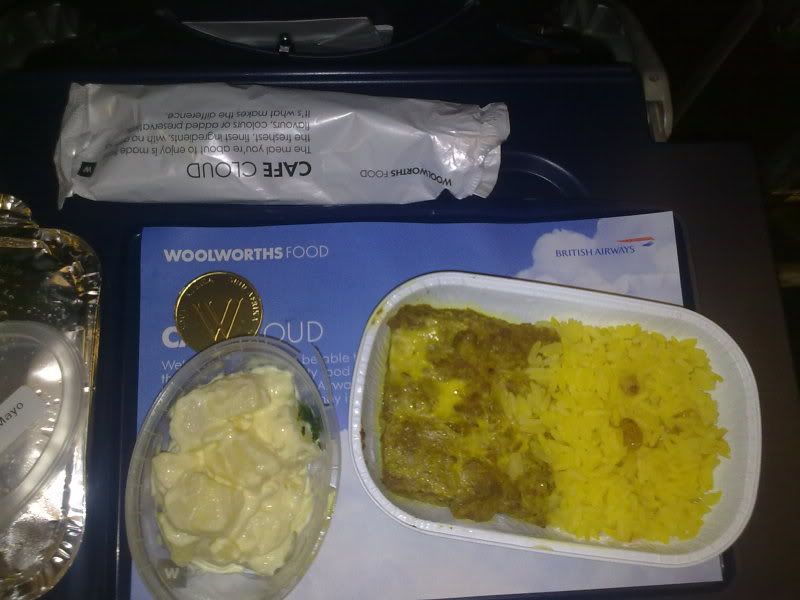 The crew was simply amazing! I salute Clara Sithole and her crew for excellent service! I've flown Cathay Pacific, Singapore Airlines and Air New Zealand and BA definitely ranks amongst the most friendliest and funniest crew! Well, for that flight at least. Clara even patted me on the cheek when I asked her for fruit cocktail saying "Sorry Honey, you know Woolies on grows the best and Fruit cocktail is just not as good as orange juice!" or something like that. Later on, I asked her for a souvenir when she just laughed at me and said "Honey, this is BA! We don't have anything, what do you want?!" obviously making a huge joke refering to how Asian airlines stock up their aircrafts with souvenirs, she did however go to Business class to fetch me a BA blanket! Thanks Clara
On the return journey, I was just amazed at how much the CPT airport has improved. Compared to JNB (that's always constructing something or where you get lost trying to find parking or drop off someone) CPT is clean and easy to get around. The new departure terminal is absolutely stunning!
Because my dad's a oneworld member, we got into the lounge and i got to go with as his guest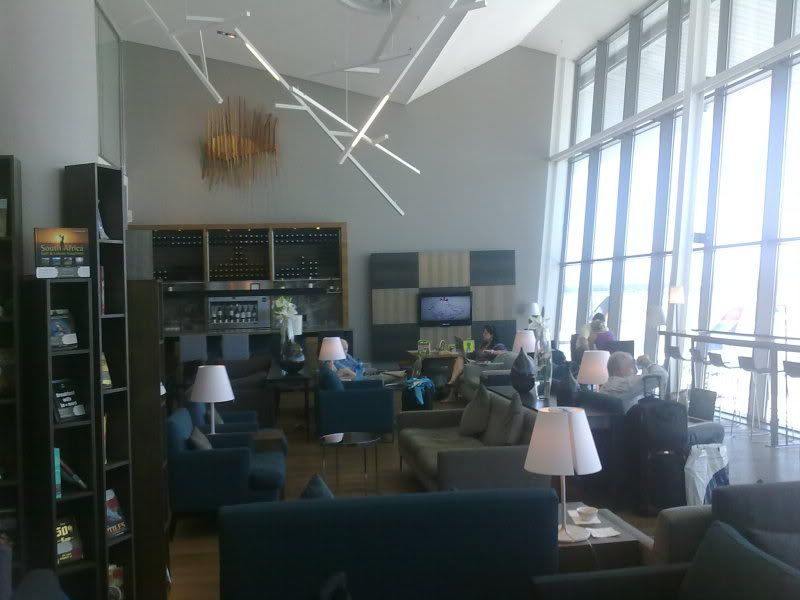 Obviously this does not compare to Int'l lounges but does the job with domestic flights. Besides the really grumpy ladies at reception, the lounge is pretty well done with some very smart features. Here's my favourite: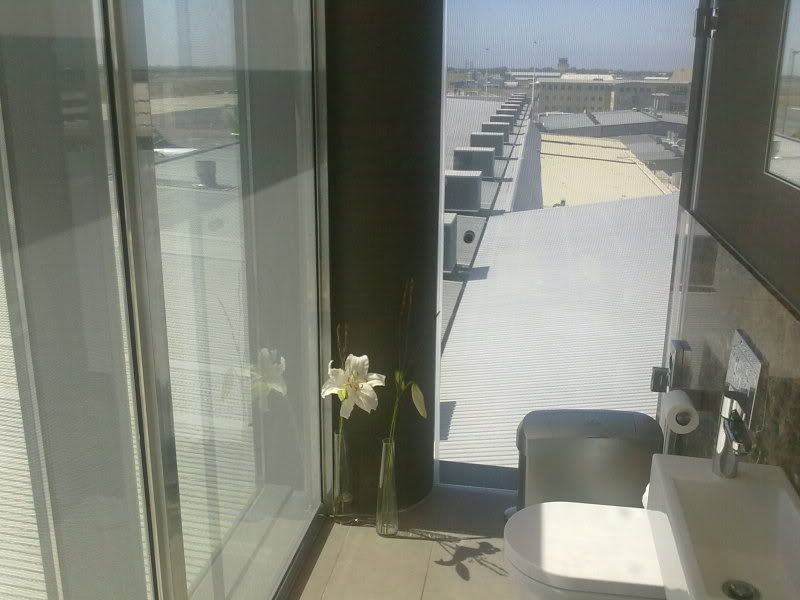 That's right, that's how every toilet should be made, with a view of the runway! I used the tiolet and got distracted by all the a/c's taking off I didn't realize how hot it was getting in there. Off to the lounge to get some munchings and some plane spotting done!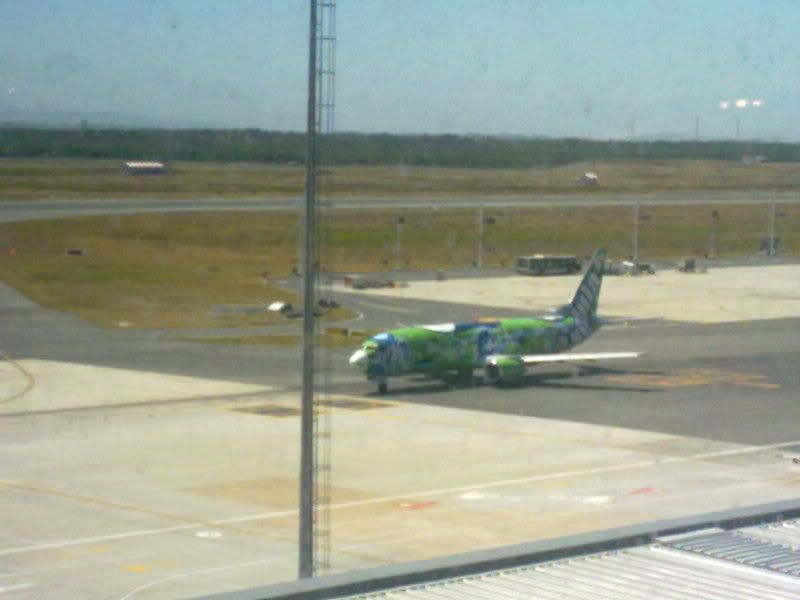 Kulula's jetsetter's plane
Some eats with planes in the background. Picture perfect!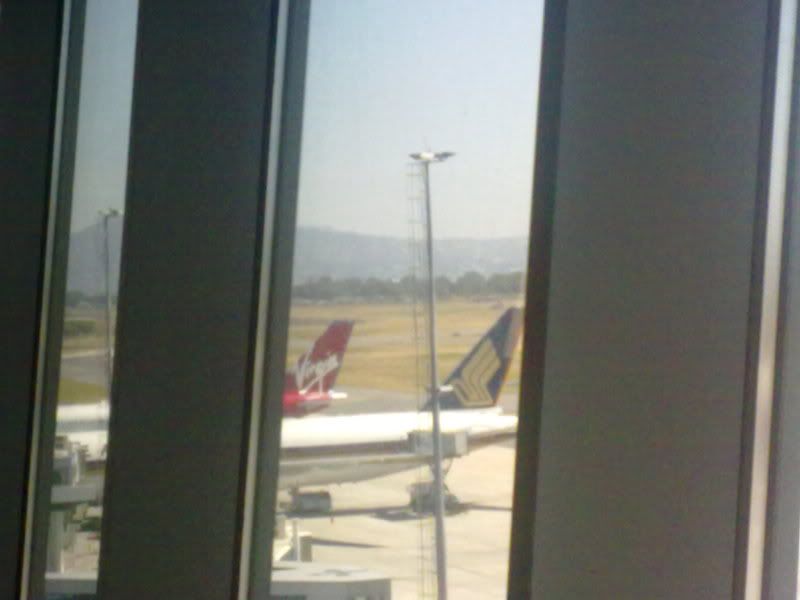 Virgin and Singapore awaiting flights back to LHR and SIN respectively
So, 11h30 came and we were ready to board:
BA6414 on ZS-OAA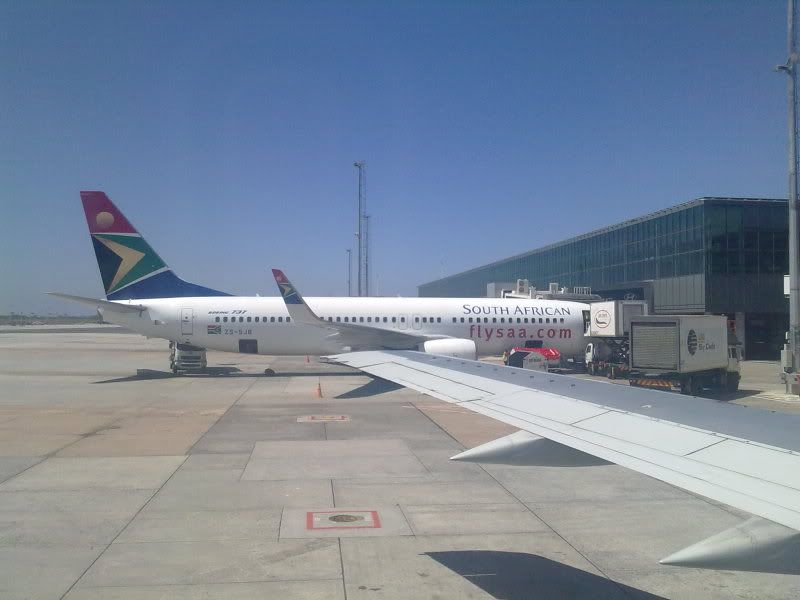 I still need to test out SAA's 737-800s, love those winglets!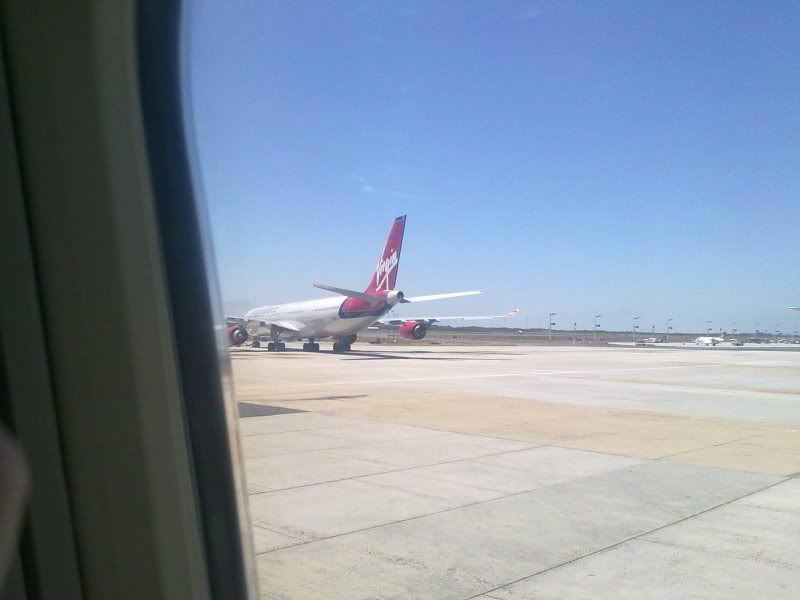 Virgin Taxiing past while I wait in seat 22A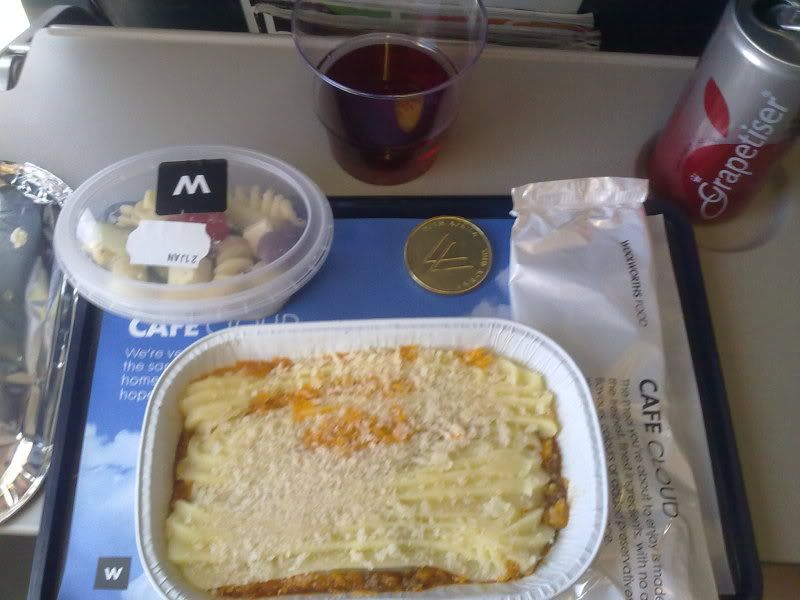 Lunch was served, cottage pie with a cold pasta salad. Unfortunately the crew on this flight were a bit more grumpy and I was too scared to go and socialize with them...
Somewhere in the middle of South Africa in air
Arriving at JNB, we parked next to this 1time DC
Overall, a pleasant domestic flight except for the return leg's crew!
So that was my trip. I fly kulula.com for the first time on Tuesday. It's a LCC so will be interesting to see what happens